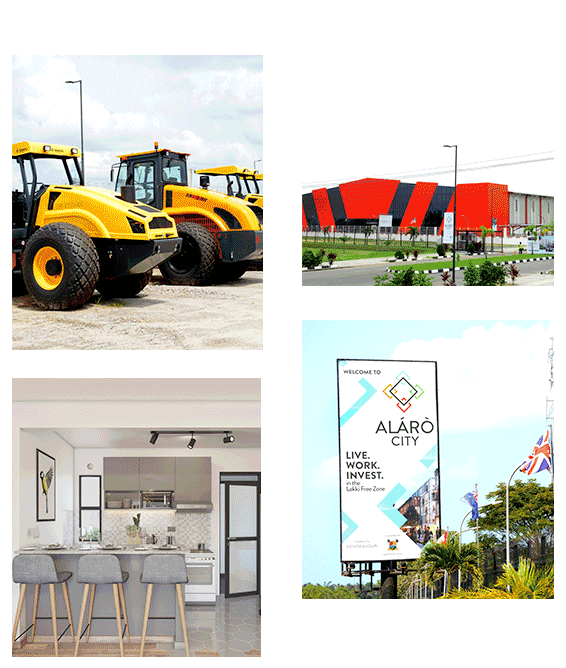 Alaro City is planned as a 2,000-hectare city within the North-West Quadrant of the Lekki Free Zone and offers the only residential properties in the Zone.
The first phase of Alaro City's residential 'buy and build' enclave, included in the first 1,000 hectares to be developed and master-planned by Skidmore, Owings & Merrill alongside local planners, Cityscape is now open for sales. Serviced plots come with good roads, drainage for even the most punishing floods and neighbourhood planning that ensures your view will never change.
Additionally, there is on-site electricity via our integrated IPP, running water, state of the art ICT networking and robust security systems.
The residential enclave, like the rest of Alaro City, is governed by strong development control and estate management guidelines that enhance the value of properties.
Low Density Plots – Single Family Units = Ground Floor +1 Floor Developable

Medium Density – Medium Density Plots = Ground Floor +2 Floor Developable

High Density Plots – Apartment Blocks = 4 to 6 Floors Developable
Alaro City also offers buyers the option of choosing from modern house designs and to work with certified contractors to develop their homes.
Social amenities such as parks, schools and health centres will also be present within Alaro City. All will be underpinned by the Rendeavour standards in urban infrastructure and utility provision seen in other cities developed by Rendeavour across Africa.
Interested in Alaro City!
Kindly fill the form and we will get back to you.